Register for WCP23
Registration Fees
CATEGORIES
EARLY RATE
Until May 31, 2023
REGULAR RATE
From June 1 until August 23, 2023
LATE RATE
From August 24 , 2023
In-Person
In-Person
In-Person
Full Participant Group A country*
€ 710
€ 760
€ 850
Full Participant Group B country*
€ 625
€ 650
€ 695
Full Participant Group C country*
€ 465
€ 530
€ 570
Full Participant Group D country*
€ 240
€ 370
€ 420
Local Psychiatrists
€ 360
€ 410
€ 460
Local postgraduate trainees in psychiatry and psychology **
€ 210
€ 250
€ 280
Postgraduate trainees in psychiatry and psychology and other Mental Health Professionals/Health Professionals eg, Psychologists, Psychiatric Nurses, Nurses, Social Workers, Occupational therapists **
€ 270
€ 270
€ 270
Local & International Students of medicine, psychology & social work***
€ 140
€ 140
€ 140
Service users and family carers
€ 170
€ 170
€ 170
WARNING: There is an increasing number of fraudulent websites that impersonate WCP 2023. We recommend you only register via this website, directly with the official meeting organizer, or use a trusted group registration service.
Participation Fees (in EUR) apply to payments received prior to the indicated deadlines.
*The country group is based upon the official classification of the World Bank and refers to your work and correspondence address: click here to see the Country Classification data.
Group A – High income countries
Group B – Upper-middle-income countries
Group C – Lower-middle-income countries
Group D – Low income countries
** Postgraduate trainees in psychiatry and psychology– Can take advantage of a reduced fee.  Provide a copy of certificate of registration of their training program or a confirmation of the medical service providing training, together with the registration.
*** Local & International Students of medicine, psychology & social work– Can take advantage of a reduced fee.  Provide a copy of their student ID together with the registration
WCP 2023 Registration Department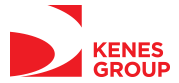 Kenes International Organizers of Congresses S.A.
Rue François-Versonnex 7
1207 Geneva, Switzerland 
T: +41 22 908 0488
Email: reg_wcp23@kenes.com